FIT Resource Hub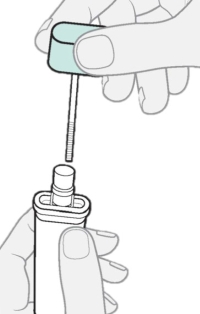 As of June 24, 2019, the fecal immunochemical test (FIT) is the recommended screening test in Ontario for people at average risk. ColonCancerCheck no longer recommends screening with the guaiac fecal occult blood (gFOBT).
Although there is high-quality scientific evidence to support screening with gFOBT, FIT offers several advantages over gFOBT:
FIT is a more sensitive screening test, which means it is better at detecting colorectal cancer and pre-cancerous polyps;
There are no medication or dietary restrictions (including anticoagulants and vitamin C);
FIT is simple to use and helps reduce contact with stool; and
Only one stool sample is needed.
This Resource Hub contains tools and resources to support primary care providers, endoscopists and others during the transition to FIT in Ontario. For guidance on the decommissioning of gFOBT, please see the gFOBT decommissioning FAQs in the list of resources below.   
If you have any questions, please contact Cancer Care Ontario toll-fee at 1.866.662.9233 from Monday to Friday 8:30 a.m. to 5:00 p.m. or screenforlife@cancercare.on.ca.
Thank you for supporting a successful transition to FIT in Ontario.