Connecting care, 24/7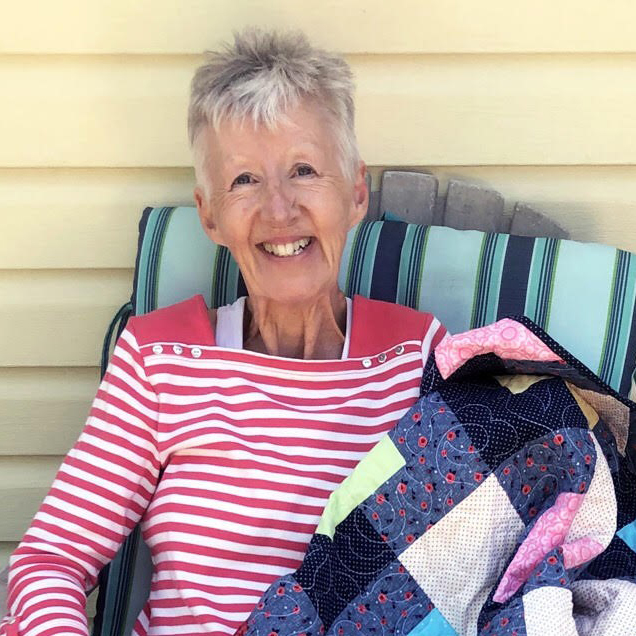 When Julia A. attended a patient education session about starting chemotherapy, one of the most important pieces of information she received was the phone number for an after-hours tele-nursing service.
"Cancer doesn't keep banker's hours, so it is a godsend to be able to connect with a nurse 24/7," says Julia, who is receiving palliative chemotherapy for stage 4 cancer in her lungs, liver, lymph nodes and spine.
From her home in Prince Edward County, she called the after-hours service one Saturday morning when she noticed that the chemotherapy injection site in her right arm had become red and inflamed. "I was concerned, but I didn't want to waste everyone's time by going to Emergency if I didn't need to," she says. Julia described her symptoms to the nurse at the end of the phone line who told her she was correct to be concerned. Heeding the nurse's advice, she immediately went to the local hospital, where she received antibiotics.
Using tools such as Your Voice Matters  and Your Symptoms Matter, many patients like Julia have identified an urgent need for after-hours support to help them self-manage the symptoms and side effects from their cancer and its treatment. These symptoms can occur any time of day or night and can lead to high rates of emergency department visits and hospitalizations.
Innovative pilot project
Cancer Care Ontario (now part of Ontario Health) put out a call to action to address this issue. Southlake Regional Health Centre responded with the idea for an innovative after-hours tele-nursing service. Through the CAREpath After Hours Program, which is offered in partnership with Bayshore HealthCare, patients receiving systemic (chemotherapy) or radiation treatment can talk to specialized oncology nurses over the phone during evenings, weekends and holidays.
This program was first piloted at Southlake and subsequently at 12 other sites across Ontario. The pilot was met with tremendous patient satisfaction. Patients reported that the helpful advice and guidance they received helped them self-manage their symptoms and relieve their anxiety.
Results from the pilot also showed a significant reduction in unnecessary and stressful trips to the emergency department. Of the patients who used the after-hours tele-nursing service during the pilot, only 16 percent visited the Emergency Department while on treatment; 90 percent of patients who were directed by the nurse to go to an emergency department were triaged correctly (that is, the seriousness of their condition merited treatment or admission to the hospital). Further, 80 percent of all patients reported they would have made an unnecessary trip to the emergency department without access to this program.
As emergency department visits are costly, this person-centred model of care offers the potential for significant savings to Ontario's healthcare system.
This pilot became a provincial program in October 2018. More than 30 systemic and/or radiation treatment sites now offer the service, and Ontario Health (Cancer Care Ontario) is supporting future implementation across all 74 sites.
As this program demonstrates, innovative thinking and new models of care can very often improve quality of care for patients while also saving money and reducing capacity pressures in hospitals.     
New nursing telepractice standards available
Recognizing that telephone management increasingly makes up a large component of the oncology nurse's supportive care role, Ontario Health (Cancer Care Ontario) has published Oncology Nursing Telepractice Standards. The updated standards set the foundation for safe, high-quality oncology nursing telepractice in Ontario. They also promote a best practice approach in the delivery of telepractice care across the province – the type of care that Julia received.
"I was so impressed with the nurses I spoke to when I called," she says. "They were so compassionate and knowledgeable; they really put me at ease."
---
Questions about this blog post? Email us at publicaffairs@cancercare.on.ca