Ontario Cancer Plan: A message of hope
A quick glance at cancer statistics can be quite sobering: Nearly one out of every two people in Ontario will develop cancer in their lifetime, and the number of new cancer diagnoses continues to rise every year.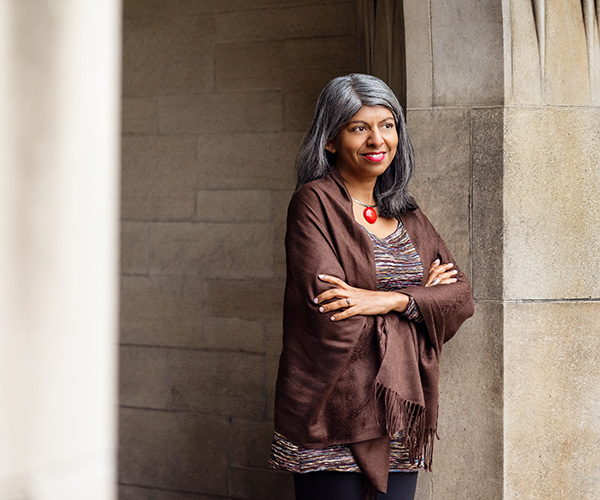 Like many people, my family embodies those statistics. Four members of my immediate family have had cancer, including my sister-in-law who died from metastatic breast cancer in 2016. The rest are leading their lives and managing the disease. To me, this shows how much of an impact cancer research and cancer care has had on improving the quality of life for some people who have cancer.  
These experiences have also shown me that cancer is more than a physical disease. It takes a tremendous toll on the mental and emotional health of patients and families, as well as the medical professionals who care for us.
That's why I am pleased to see people at the centre of the latest Ontario Cancer Plan (2019 – 2023).
The plan emphasizes improving communications, not only between patients and their healthcare providers but also among the various members of our care teams. The ongoing priority is on helping patients and caregivers move easily between various healthcare providers and facilities. When people are dealing with cancer, the focus should be on their health, not on trying to figure out the system.
The plan recognizes that people need support through all stages of cancer. This begins with measures to help reduce our risk of developing cancer in the first place and to detect cancers at earlier, more treatable stages. During treatment, we need to know that safe and effective care will be available when and where we need it. And regardless of the disease's outcome, support will be needed throughout recovery or at the end of life.
Every person in Ontario is entitled to this high-quality cancer care. An important objective of the Ontario Cancer Plan is to reduce barriers to care, particularly for people with rare and less common cancers and those most affected by social and health equities.
As part of the Executive Sponsor Group for this plan, I was gratified to witness a very real desire by healthcare administrators, decision-makers, patients and family advisors as well as clinicians to continue to improve cancer care for everyone in Ontario. We consulted with various stakeholders, reviewed lessons learned from previous plans and examined evidence from across Canada and around the world. The result is a cancer plan that gives us reason to be optimistic.
There is a lot of work ahead for everyone. But working together – and listening to patients and families who have been affected by cancer – Cancer Care Ontario, health system partners and, in time, Ontario Health,* will continue to work towards creating the best cancer system in the world for Ontarians.
Arlene H. is a Patient & Family Advisor with Cancer Care Ontario. She was Co-Chair of the Ontario Cancer Plan 2019 - 2023.
*The work of Cancer Care Ontario will, in time, be taken on by Ontario Health. Ontario Health is a single health agency that will oversee healthcare delivery, improve clinical guidance and support providers to ensure better quality care for patients.
---
Questions about this blog post? Email us at publicaffairs@cancercare.on.ca.