Cancer Quality Council of Ontario
The Cancer Quality Council of Ontario (CQCO) is one of Canada's first quasi-independent health councils.
Mandate
Monitor and report publicly on cancer system performance in Ontario
Recommend targeted quality improvements
Provide international comparisons and benchmarking so Ontario can learn from other jurisdictions
Relationship to Cancer Care Ontario
The council reports to Cancer Care Ontario's Board of Directors and to the Ministry of Health and Long-Term Care. It is independent of Cancer Care Ontario management.
The council is supported by a secretariat housed at Cancer Care Ontario. It benefits from Cancer Care Ontario's infrastructure, which saves costs and avoids unnecessary duplication by coordinating efforts. This "inside-outside" relationship provides the council with access to Cancer Care Ontario's sophisticated clinical and scientific expertise and extensive data holdings, while maintaining its independent oversight role.
Major Activities
Cancer System Quality Index – An annual quality improvement index that provides an overview of Ontario's cancer system performance for select disease sites to highlight bright spots and identify opportunities for improvement.
Signature Events – An annual event that brings together practice leaders, policy-makers, healthcare providers and patient representatives. Together, they address pressing quality challenges in the Ontario cancer system. These events are then used to help form strategic directions, and models to implement globally recognized best practices.
Quality and Innovation Awards – An annual award that honours the development of new approaches, processes, products or programs that enhance cancer care in Ontario. The award is sponsored by the Cancer Quality Council of Ontario, Cancer Care Ontario and the Canadian Cancer Society, Ontario Division.
Programmatic Reviews – An annual event that brings together Cancer Quality Council members, Cancer Care Ontario's executive team and senior staff, and Ontario clinical leads. Along with international experts, the group:

reviews an existing or emerging cancer system program
analyzes its effectiveness
makes recommendations to Cancer Care Ontario on strategic directions and improvements
To find out more about the council and its work, visit Cancer Quality Council of Ontario.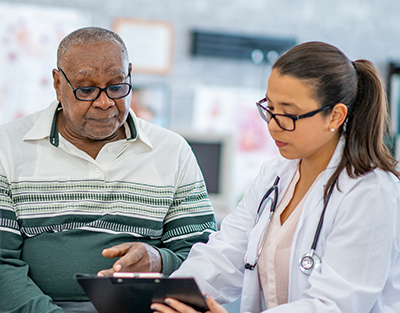 Feature
Cancer System Quality Index 2021
Read the index to learn how Ontario's cancer system is performing for breast, cervical, colorectal, lung and prostate cancers.