Making person-centred care a reality across Ontario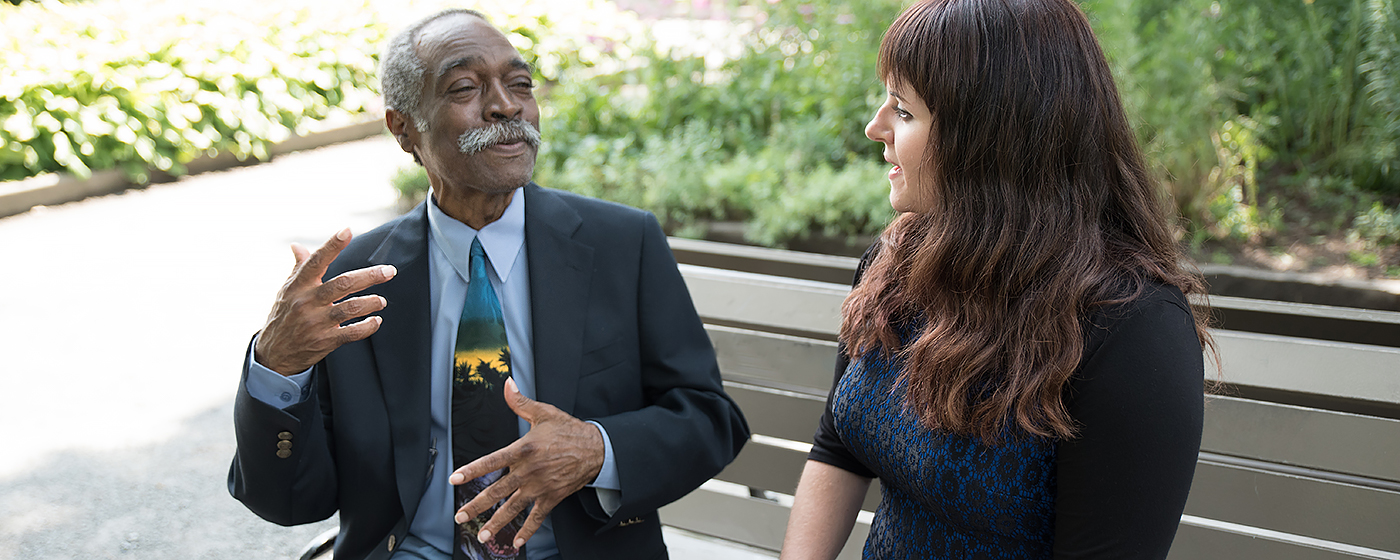 Patients are at the heart of what we do at CCO. This focus on person-centred care helps drive every decision we make.
It can be seen in system-level programs and guidelines that enable treatment and care for patients, people living with chronic disease, and their families.
But it truly comes to life in the work of our partners at regional cancer centres and programs.
Our recently released annual report on person-centred care in the province demonstrated some of the ways this focus is being integrated into Ontario cancer care on a daily basis.
Here a few of the highlights from across the province:
Helping with symptom management
Patients with head and neck cancers often have complex symptom management needs, in large part due to intensive treatments. The Ottawa Hospital is working to improve care for these patients by providing a telephone support line, resource centre and online patient learning links.
 
The Stronach Regional Cancer Program at Southlake Regional Health Centre created an after-hours symptom management system to support patients in urgent need of self-managing their cancer diagnoses and side effects of treatment.
 
A new oncology sexual health clinic was created at the Cancer Centre of Southeastern Ontario to make it easier for cancer patients to discuss their sexual health and receive resources and counselling to help them throughout their care.
Enhancing patient experience
Increasing access to screening
A hotline helps connect residents of North Simcoe Muskoka -- particularly under-screened populations -- to cancer screening. The call-in service provides tailored advice to help individuals navigate the various screening programs.
 
A mobile bus coach offers cancer risk assessments and screening services to residents in Hamilton Niagara Haldimand Brant. Through a continued partnership with Six Nations and New Credit communities, the coach was able to bring its services to these communities.
Read the full year in review report to learn more about how person-centred care is being advanced in Ontario.
---
Have a question about this blog post? Email us at publicaffairs@cancercare.on.ca