Volunteer in Your Region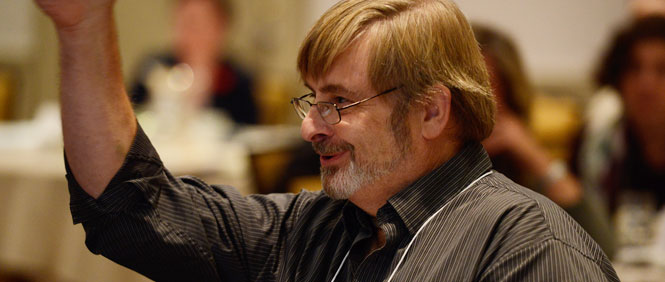 Are you interested in getting involved as a patient and family advisor in your local region? Contact your regional cancer centre for more information.
Don't know your region? Use Ontario's Local Health Integration Networks website to search by your postal code.
If your region is not listed above, email patientfamilyadvisors@cancercare.on.ca and we will be happy to direct you to someone who can provide more information.
REGION

CANCER CENTRE

REGIONAL PERSON-CENTRED CARE LEAD

Erie St. Clair

Windsor Regional Cancer Centre, Windsor Regional Hospital

Julie Durocher
Lead, Person Centered Care
Email: julie.durocher@wrh.on.ca
Website: Windsor Regional Hospital

South West

London Regional Cancer Program, London Health Sciences Centre

Kim Crawford
Manager, Radiation Therapy & Supportive Care
Email: kim.crawford@lhsc.on.ca
Website: London Regional Cancer Program

Waterloo Wellington

Grand River Regional Cancer Centre, Grand River Hospital

Christine Peters
Oncology Lead, Person-Centred Care
Email: Christine.Peters@grhosp.on.ca
Website: Grand River Regional Cancer Centre

Hamilton Haldimand Niagara Brant

Juravinski Cancer Centre, Hamilton Health Sciences

Cathy Bennett
Manager, Oncology Patient Education
Email: cbennett@hhsc.ca
Website: Juravinski Cancer Centre

Central West/Mississauga Halton

Carlo Fidani Regional Cancer Centre, Trillium Health Partners

Alexandra Wills
Manager, Patient Experience
Email: Alexandra.Wills@thp.ca
Website: Carlo Fidani Regional Cancer Centre

Toronto Central - North

Odette Cancer Centre, Sunnybrook Health Sciences

Tamara Harth
Lead, Patient Education
Email: OdettePatientFamilyAdvisors@sunnybrook.ca
Website: Odette Cancer Centre

Toronto central - South

Princess Margaret Cancer Centre, University Health Network

Martha Wyatt
Regional Director
Email: Martha.Wyatt@rmp.uhn.on.ca 
Website: Princess Margaret Cancer Centre

Central

Stronach Regional Cancer Centre,  Southlake Regional Health Centre

Ruth Barker
Executive Lead
Email: rbarker@southlakeregional.org
Website: Stronach Regional Cancer Centre

Central East

Durham Regional Cancer Centre, Lakeridge Health

Debbie Devitt
Lead, Patient Experience
Email: ddevitt@lakeridgehealth.on.ca
Website: Lakeridge Health

South East

Cancer Centre of Southeastern Ontario, Kingston General Hospital

Kardi Kennedy
Program Manager and Regional Lead, Patient Education and Psychosocial Oncology
Email: kennedk6@kgh.kari.net
Website: Cancer Care South East

Champlain

Champlain Regional Cancer Program, The Ottawa Hospital 

Katelyn Balchin
Business Leader, Cancer Services
Email: kbalchin@toh.on.ca
Website: The Ottawa Hospital

North Simcoe Muskoka

Simcoe Muskoka Regional Cancer Centre, Royal Victoria Hospital

Ben McIsaac
Manager, Prevention, Screening and Patient & Family Support
Email: McIsaacB@rvh.on.ca
Website: Simcoe Muskoka Regional Cancer Centre

North East

Northeast Cancer Centre | Centre de cancérologie du Nord-Est, Health Sciences North | Horizon Santé-Nord

Carole Mayer
Lead, Person-Centred Care
Email: cmayer@hsnsudbury.ca
Website: Northeast Cancer Centre

North West

Thunder Bay Regional Cancer Centre, Thunder Bay Regional Health Sciences Centre

Dave McConnell
Regional Person-Centred Care Lead
Email: mcconned@tbh.net
Website: Thunder Bay Regional Health Sciences Centre