Improving cancer screening for Indigenous peoples
May 14, 2019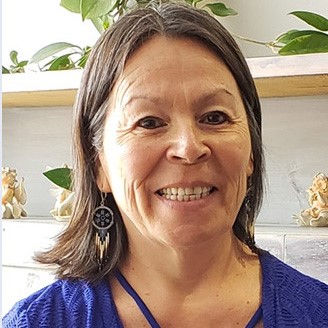 In February 2019, Alethea Kewayosh, director of the Indigenous Cancer Control Unit at Cancer Care Ontario, attended a conference of Indigenous health workers. She led two workshops, presenting on the efforts of Cancer Care Ontario to address Indigenous cancer care. Before she began, she asked participants, who were sitting at 10 different tables, to share the first words they thought of when they contemplated cancer.
"I called on the first table, and the first word that came to mind was 'death.' I went to the next table—'fear.' Then, 'hopelessness,' 'sadness,' 'loss' and 'pain.' There was not one positive word," she recalls.
With a five-year grant worth $1.5 million from the Canadian Institutes of Health Research (CIHR), Kewayosh and Dr. Jill Tinmouth, a scientist in the Odette Cancer Research Program at Sunnybrook Research Institute (SRI), aim to reverse these negative associations. Further, they intend to boost low screening participation among Indigenous peoples, thereby slowing the rise at which some in these communities are developing cancer. Evidence shows new cases of colorectal cancer among First Nations peoples in Ontario are at least 10% higher than that of other Ontarians, for example, and almost 10% more Métis women in Ontario are overdue for colorectal cancer screening compared with other women in the province.
Read more about the work.
Questions about this blog post? Email us at publicaffairs@cancercare.on.ca.