Biosimilars: New opportunities and challenges for Canadian cancer care
Dec 4, 2018
Recently, I provided opening remarks at an event that brought together various stakeholders to discuss opportunities and challenges presented by the introduction of biosimilar drugs to cancer systems across Canada. The issue is both important and timely, as we expect the first therapeutic biosimilar to be marketed for oncology in this country in 2019.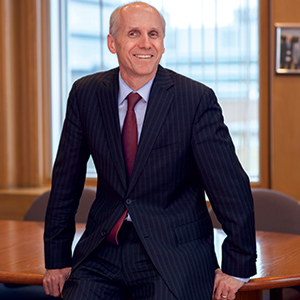 Biosimilars are related to a class of drugs called biologics, which are derived from living organisms rather than being synthesized through chemical reactions.
These complex and costly biologics have become mainstays in the treatment of many types of cancer. In Ontario, biologics account for over 80% of the New Drug Funding Program budget, which covers the cost of new and expensive cancer medications delivered in hospitals and cancer centres.
Biosimilar drugs are highly similar versions of an original biologic drug that can be marketed once the patent on the original biologic has expired. Available in Europe since 2006, biosimilars are currently being approved for use in Canada.
Opportunities for system savings
Biosimilars can be an important part of an overall strategy for sustainability of our cancer care system.
To give some perspective, overall spending on biologics for treating cancer in Canada is estimated to exceed $820 million in 2018, yet many of these medications will have equivalent biosimilars approved for use over the next several years. Making the switch to biosimilars could result in substantial savings that can then be reinvested into our healthcare system.
However, biosimilars cannot be as easily implemented in cancer systems as generic cancer drugs.
Health Canada subjects biosimilars to a much higher bar than generic drugs in terms of demonstrating similarity with their originals. Generic drugs are largely assumed to be similar to original drug products due to how they are chemically synthesized. As a result, they do not require independent trial data. Biosimilars, on the other hand, require their own clinical trial data and a full regulatory submission comparable to the original biologic's submission.
As biosimilars become available in Canada, patients, providers and health system planners must feel confident that these medications are as safe and effective as the original biologic products.
Developing a pan-Canadian action plan
The recent event I spoke at brought together patients, patient advocacy organizations, clinicians and health system partners from across Canada, as well as international experts, to discuss the opportunity for biosimilars, and to develop a pan-Canadian action plan for their introduction into our provincial cancer systems.
Organized by our Provincial Drug Reimbursement Programs team in partnership with the pan-Canadian Pharmaceutical Alliance, the event was a terrific example of how we are working together toward a common goal of creating an efficient and effective health system for all.
---
Question about this blog post? Email us at publicaffairs@cancercare.on.ca